PRECISION OPIOID & PAIN MANAGEMENT
About OpalGenix
OpalGenix empowers clinicians to personalize therapy to maximize pain relief while minimizing the adverse effects of opioid and pain medications with a genetic signature-based prediction and clinical decision support. We empower clinicians to tailor safe and effective patient-centered pain management plans.
What we Do
Empowering clinicians to personalize pain management
OpalGenix is commercializing GPS-Opioid™, an opioid risk prediction, and decision support tool, for clinicians to personalize opioid selection, dosing and prescribing, and maximizing pain relief while minimizing costly adverse events and safety risks.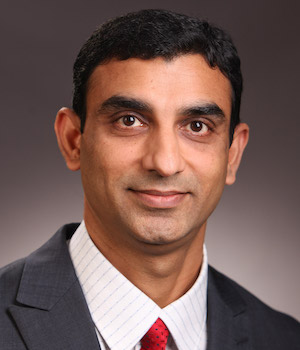 Senthilkumar Sadhasivam, MD, MPH, MBA
Founder & Chief Medical Officer
Dr. Sadhasivam is a physician-scientist-entrepreneur who formed OpalGenix to translate findings from his long career in perioperative research focused on opioid pharmacogenetics and pharmacokinetics, combinatorial pharmacogenetic decision algorithms, and proactive prediction of opioid adverse effects, including respiratory depression and opioid dependence. Dr. Sadhasivam is currently the Vice-Chair of Research, Department of Anesthesia, IUSM; and Gopal Krishna Endowed and Tenured Professor of Pediatric Anesthesia at Riley Hospital for Children. Based on efforts over more than 12 years, Dr. Sadhasivam and his team have established reliable and robust multi-genetic signatures for predicting high risk for adverse opioid adverse outcomes. With an MPH from Harvard's School of Public Health (Public Health & Clinical Effectiveness) and an MBA (Business of Medicine) from the IU Kelley School of Business, Dr. Sadhasivam is well-positioned to translate these exciting discoveries into the clinic.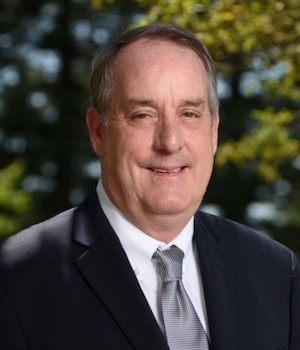 Steven Plump
Chief Executive Officer
Steven Plump chairs the Governance Committee for Community Health Network, Inc. Plump is the CEO of his family's commercial real estate business and is a retired 30-year career C-suite executive from Eli Lilly & Company.
He has extensive experience in the sales, marketing and general management functions in the global pharmaceutical industry. Mr. Plump has also been active in the life-science startup space after retiring from Eli Lilly in 2006. He co-founded the orphan drug company Chondrial Therapeutics, LLC in 2013. The company recently went public in a reverse merger as Larimar Therapeutics.
Plump holds a Bachelor of Science in pharmacy from Purdue University and a Master of Business Management degree from Indiana University.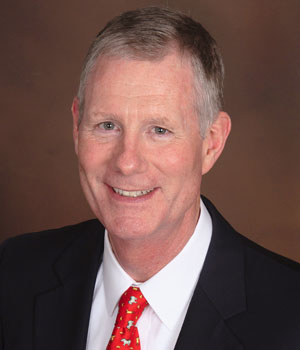 R. Matthew Neff
Chairman of the Board
Executive Director of Capital Markets at Thompson Thrift Holding Company, Senior Advisor at Evolution Capital Partners, and Board Chair of Fairbanks Hospital, Indianapolis, Indiana. Mr. Neff has 15 years of experience overssing investment in early stage healthcare companies, including as the previous President of CHV Capital, the venture capital subsidiary of Indiana University Health.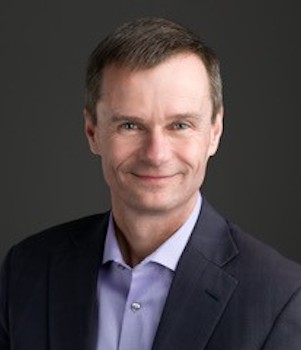 Paul Owen
Member of the Board
Paul Owen has been the Kailos Genetics Chief Business Officer and COO since June 2020. Prior to Kailos he was the CEO of OneOme, an innovator in precision medicine and pharmacogenetics, co-founded by Mayo Clinic. Paul joined OneOme in 2015 and lead his team in the effort to empower smarter prescription decisions through OneOme's RightMed® medication optimization platform. While leading OneOme they were recognized by Fast Company as top 22 of 50 most innovative companies in the world, #2 in biotech. 
Prior to joining OneOme Paul led global commercialization for Invitae, a San Francisco-based fast-growing hereditary disease diagnostics company that raised over $120Million in capital during Paul's tenure. Previously, Paul served as Vice Chair of Global Business Development for Mayo Clinic and was the leader of Mayo Medical Laboratories' global commercial team. Prior to that, Paul held leadership roles at what is now Zimmer-Biomet and at Boston Scientific.
Paul also serves on the Boards of Directors for OpalGenix, The Redemption Project, and Humanitarian Medical. He is a former Board member and now Executive Advisor to Phenomix Sciences. He is also an advisor for the University of Minnesota Ventures Business Group and the gBETA MedTech Accelerator. Paul received his B.S. in business administration from the University of Wisconsin – Stout.
Jim Shulz
CPA, Chief Finance Officer
Mr. Schulz is Certified Public Accountant with over 25 years of business and industry experience in roles such as Chief Financial Officer, Director of Finance, and Senior Financial Analyst. He has broad experience in fund raising, cash management, SEC reporting, budgeting and forecasting, process documentation, FP&A, cost accounting, payroll, and project management for life science companies.
Mark Billmayer
Consultant, Payer Relations
Mr. Billmayer has spent over 30 years as a leader in healthcare business development. As Senior Director of Program Development for Mayo Clinic's spin-out pharmacogenomics company, OneOme, Mr. Billmayer developed the end-to-end plan and ensured execution. Activities included providing expertise and contributions in market landscape and strategic plan development, coverage and reimbursement, business modeling and pricing, product design and workflow integration. He was the key executive and subject matter expert on the team that secured pilot engagements and/or strategic investments with UnitedHealth Group, Optum, Anthem, LabCorp, Walgreens and Penn Medicine. More recently, Mr. Billmayer has served as a senior consultant to a tech incubator with solutions in opioid risk assessment, colon cancer screening and pharmacogenomics
Medical & Scientific Advisory Board
Thomas T. Simopoulos, MD, MA
Dr. Simopoulos is the Division Chief of the Arnold Warfield Pain Medicine Center and Co-Director of the Spine Center at Beth Israel Deaconess Medical Center (Boston, MA). He is also the Past President and Current CEO of the Massachusetts Society of Interventional Pain Physicians. Dr. Simopoulos' clinical practice focuses on advanced approaches to chronic pain management, including management of in-patients with acute postoperative pain and chronic pain at the Arnold Warfield Pain Management Center.
Charles Dean Kurth, MD
Dr. Kurth is Anesthesiologist-in-Chief and Chair of the Department of Anesthesiology and Critical Care Medicine at Children's Hospital of Philadelphia, a top-ranked Children's hospital in the U.S with ~50,000 pediatric surgeries/year. He holds the John J. Downes, MD Endowed Chair in Pediatric Anesthesiology and Critical Care Medicine. He is a renowned thought leader in improving perioperative outcomes in children and for using quality improvement science to advance pediatric anesthesia care.
Method Tuuli, MD, MPH, MBA
Dr. Tuuli is the Chace-Joukowsky Professor and Chair of the Department of Obstetrics and Gynecology at Women & Infants Hospital, Brown University, Providence, RI with ~8,500 deliveries/year. His clinical research focuses on perinatal care. He is assisting OpalGenix with the development of planned products to guide pain management following cesarean section and nursed infants.
Jeremy Friese, MD, MBA
In his former roles as physician and executive at the Mayo Clinic, Dr. Friese held executive positions for the $1 billion imaging service line, the Mayo Clinic Strategic Investment Fund, and Global Business Development, providing him with firsthand insight into cutting edge biomedical technologies and their impact on physicians, hospital systems, and their patients. With this insight he founded Verata Health, a healthcare AI company focused on technology to improve the prior authorization process for providers and payers. Verata was acquired by Olive AI (Columbus, OH) in December 2020. Current and prior board experience includes serving on the Scientific Advisory Board for Medtronic (2016-present), Ostra Cyber Security (2018-2020), the pharmacogenomics company OneOme (2014-2019), the International Monetary Fund (2016-2018), and Harvard Business School's Healthcare Alumni Association (2017-2019).
Eric Steager
Mr. Steager is an experienced corporate venture capitalist and corporate development executive focused on digital health, healthcare services, and software investing. He is presently Staff Vice President of Corporate Venture Capital at Anthem Inc., where he is responsible for all aspects of sourcing, analyzing, and executing strategic equity investments with early-stage digital healthcare companies demonstrating new and innovative technologies aligned with Anthem's corporate initiatives.
Todd Saxton
Dr. Saxton is an Associate Professor at IU's Kelley School of Business and Vice President of Business Development at Regenstrief Institute. He has expertise in corporate and competitive strategy, innovation, and new venture formation and development with a particular interest in healthcare ventures. Dr. Saxton has guided the development of more than 100 strategic analyses of existing companies and more than 50 business plans. He is also the co-founder of several commercial ventures and an active angel investor.
Location
612 Pomeroy St
Indianapolis, IN 46202